This little bit of news will likely be of interest to my friends and family out East, especially if you love Big Band and Jazz music - I'm now the voice of Radio Sausalito's
Live Music Lineup
.
Who knows? This could mean I'm getting closer to my life long dream of singing with a big band...
I had to laugh when I saw the photo credit, because Arne took the photo, and he was credited as "Arne Mack" - He'll get a real kick out of that one (it's an inside joke - I'll tell you at the show.)
Speaking of which, click
here to make your reservations -
this is turning out to be a Plant Studios alumni reunion, and we'll have some of those talented folks sit in during the show. Rumor has it that Tammi Brown may be joining us for a couple of tunes. Tammi is a talented singer and organ player and she arranged those cool gospel choir parts on Gomorrah on the Greggs Eggs record.
Also, Arne wants to introduce a new artist he is very excited about.
Live Music Line Up plays at the bottom of every hour
(this could mean :20 or :30)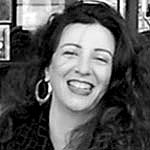 CLICK HERE to STREAM